Ages: 8 - 16
First lesson - FREE
No appointment is needed
CLASS SCHEDULE
Tuesday 6:00 pm - 7:00 pm
Thursday 6:00 pm - 7:00 pm
Saturday 10:00 am - 11:00 am
Class size Limited
For Map and Directions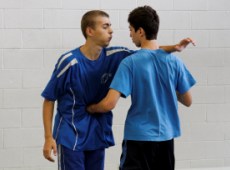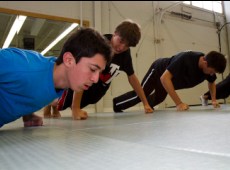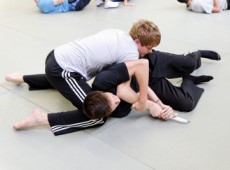 What makes Systema training most beneficial for our youth today
by Vladimir Vasiliev
Where there is Spirit - There is Power
Newspaper Reporter, West East Toronto March 2008
Systema Crossword Puzzle - Кроссворд Система
For all ages, check your Systema knowledge and have fun
That's Systema!
by Pete Rogers
Video Clips, Photo Galleries, Read Articles and Training Suggestions in the sections on In the Media and Training Tips.

For additional information and to receive FREE PREVIEW DVD
please contact by telephone: 905-881-4711
or by email: training@RussianMartialArt.com
Related Material
Systema Hand To Hand
Let Every Breath...
Youth T-Shirts
Youth Long Sleeve Systema Shirt