CORE MASTERY Systema Camp 2016
with Vladimir Vasiliev and his team of highly skilled instructors
Dates: August 15th through 20th, 2016.
Location: lakeside training grounds with vast forest and open fields, North of Toronto, Canada.
ALL INCLUSIVE with Training, Accommodations, Meals and Transportation to campsite
call 905-881-4711 or email training@RussianMartialArt.com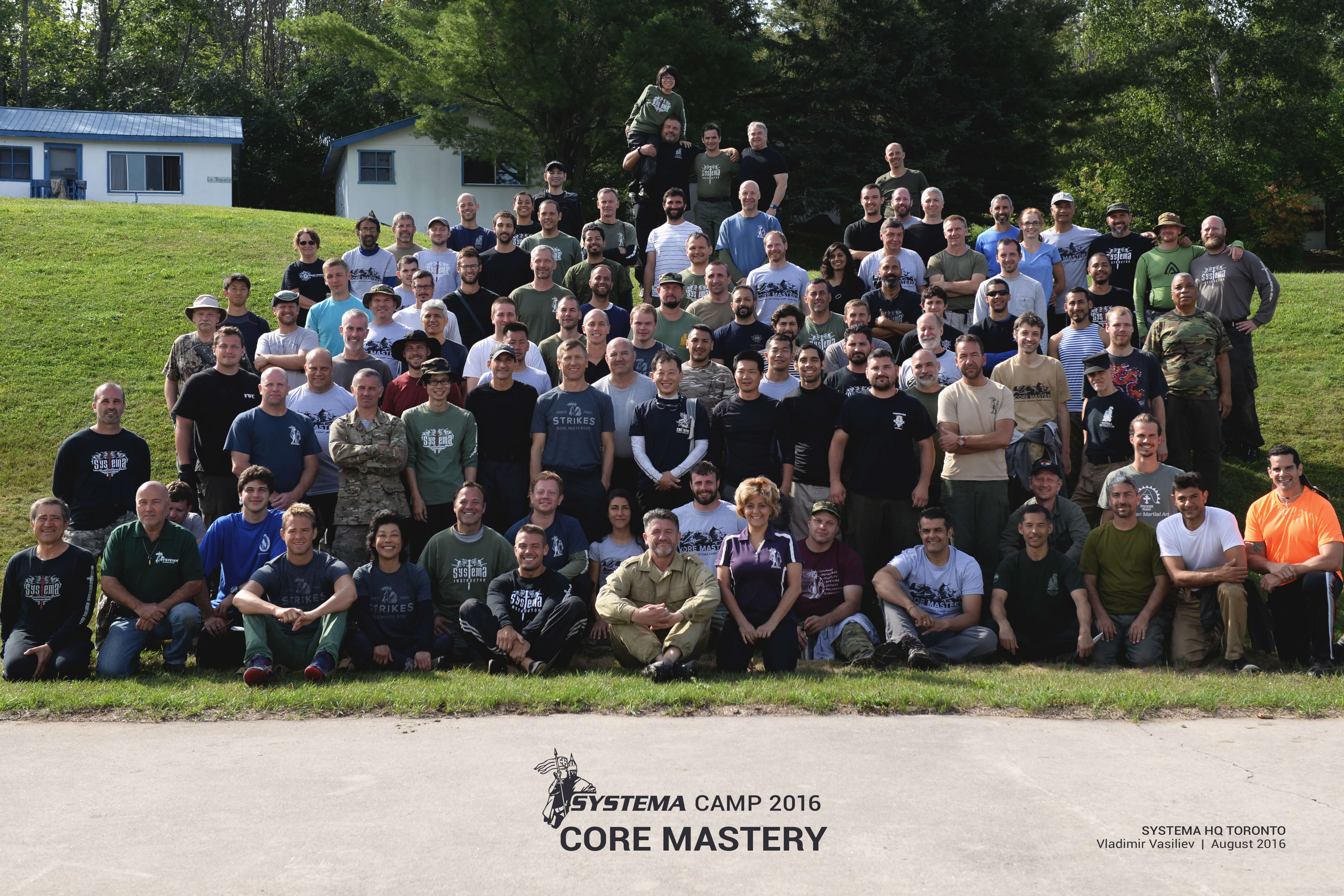 See the Core Mastery Camp photo albums:
Day 1 and 2 | Day 3 and 4 | Day 5 and 6

Next camp is planned for summer 2018. See other upcoming seminars.
Systema training event of 2017 is Parameters of Power held in Toronto, Canada on August 12th and 13th.