Class Schedule
The class times for adults are:
Tuesdays at 11am - 12:30pm
Tuesdays at 7:30pm - 9pm
Wednesdays at 7:30pm - 9pm
Thursdays at 11am - 12:30pm
Thursdays at 7:30pm - 9pm


The class times for youth ages 3-17 are:
Tuesdays at 6:15pm - 7:15pm
Thursdays at 6:15 - 7:15pm


Systema Online Classes
on most Fridays at 8:00pm and Saturdays at 11:00am
Extra group and private sessions will be added before and after major events.
Private and massage sessions can be made by appointment.
To arrange call:
(905) 881-4711
Since its opening in 1993, visitors from around the world have always been coming for training to our school. Our staff and local students are happy to help, share the knowledge, to offer rides, and enjoy the positive interaction.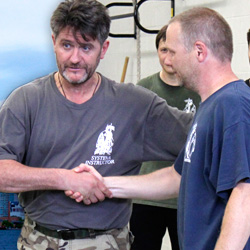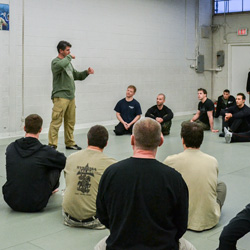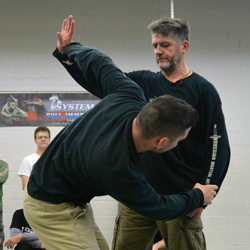 Systema Headquarters School by Vladimir Vasiliev is located in the northern part of Toronto, Canada, in the area called Thornhill. The exact address is: 39 Glen Cameron Rd. Unit #2 Thornhill, ON, Canada L3T 1P1
The airport is Toronto's Pearson International (YYZ).
View directions and transportation.
Any time of the year is a great time to visit. Check the current seminars schedule. When you have your tentative visit dates, please email us to confirm.
Regular seminars and online classes are presented at Systema HQ Toronto.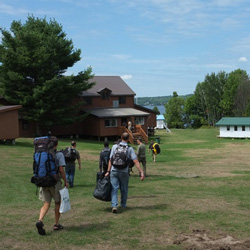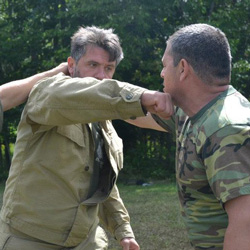 The durations depends on your objectives and availability. Some visitors drop in for just one class and some move to Toronto to train for a year or more. A concise and intensive course of study could be as follows: every class taken daily for a one month period, that is over 30 group classes. Some private sessions may also be added.
Group classes are held almost everyday, Monday through Saturday. Visitors may choose which days they wish to attend or join all the available classes during their stay. View schedule.
Private lessons and massages are usually done by one of our senior assistant instructors, the times are flexible and scheduled by appointment. The fee is $90 per hour plus the appropriate tax.
Systema offers unique and effective massage practices. It includes the Russian mini sticks, bodyweight and tapping massage, and use of other tools.
The massage can be applied to the entire body, face, and/or localized areas.
Private training with Vladimir Vasiliev is available by special request.
Email: training@russianmartialart.com
The head instructor, Vladimir Vasiliev, teaches the majority of group classes himself. You can get personal attention and have your questions answered right in class. Every instructor at Systema HQ team is highly skilled and experienced in Systema, trained and certified by Vladimir Vasiliev.
Current rates are based on the number of classes taken.
A one class drop-in fee is $20
One month of classes is $120-$250
Fees can be individually adjusted and customized according to the duration
of stay and number of classes taken.
*Note that rates for all local memberships follow a different structure
A group of up to 16 visitors can join the regular classes. A visiting group can also reserve their own training sessions with one of Systema HQ instructors. The study topics and program can be customized based on the interests and goals of the group. These particular training sessions may be recorded.
A visitor who wishes to be certified to teach Systema can apply to be evaluated by Vladimir Vasiliev during their stay. More in-depth training and specific instructor-related feedback can be provided in this case. An aspiring Systema instructor application form can be submitted before or upon the visitor's arrival to the HQ school. Request the application form by email.
There are a number of rooming facilites in Toronto and Thornhill. Prices range from $85 per night and up.
The most convenient location is Liberty Suites Hotel, Vaughan, 500 meters away (5 minute walk) from Systema HQ school. Cafes, restaurants and stores are nearby.
Hotel rates per night include breakfast from $160 and up.
To get lower rates at this hotel, please mention you are with Systema, book over the phone toll free: 1-844-604-9400, or 1-905-604-9400 or email the manager Anita and/or Jem at: anita@libertysuites.ca.
Visiting students have also had good experiences with Airbnb.com. It allows you to search for various types of accommodation from renting a room for 1 person to a large apartment or house for a larger group. There is a wide range of price options.
Toronto is the biggest city in Canada and one of the most beautiful ones. Numerous sights include large and diverse downtown, the famous CN Tower, scenic Harbourfront, Holy Trinity Russian Church, the Russian saunas, museums, galleries, shopping, Niagara Falls can be a day trip, and lots more.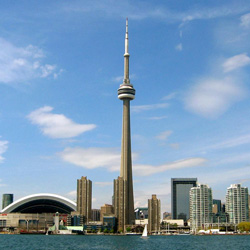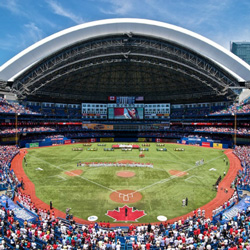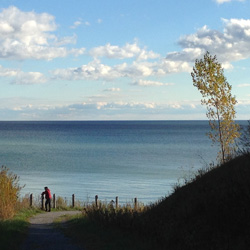 It is highly recommend that you study from at least some of the instructional books, DVDs or downloadable films prior to making the trip. This will greatly enhance your participation in classes and your progress with Systema skills. https://systemavasiliev.com/store/

Visitors to Canada require a passport or travel document valid for at least 6 months past the date of entry into Canada. Some countries also require a visitor's visa. Your travel agent should be able to assist with that.
To receive a Free 2 hour DVD with Systema instructional lessons, demos and previews, as well as a catalog, please provide your postal mailing address.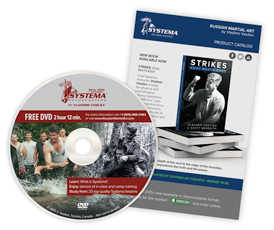 For any additional information email: training@RussianMartialArt.com
or call the head office: 1-905-881-4711.

Ryo Onishi | Osaka, Japan



Matt Hill | Wiltshire, UK



Brett Ramsay | Victoria, Australia